Home

About Us

Requirements

Rates

Gallery

Service Areas
Click Here To Order a Gift Certificate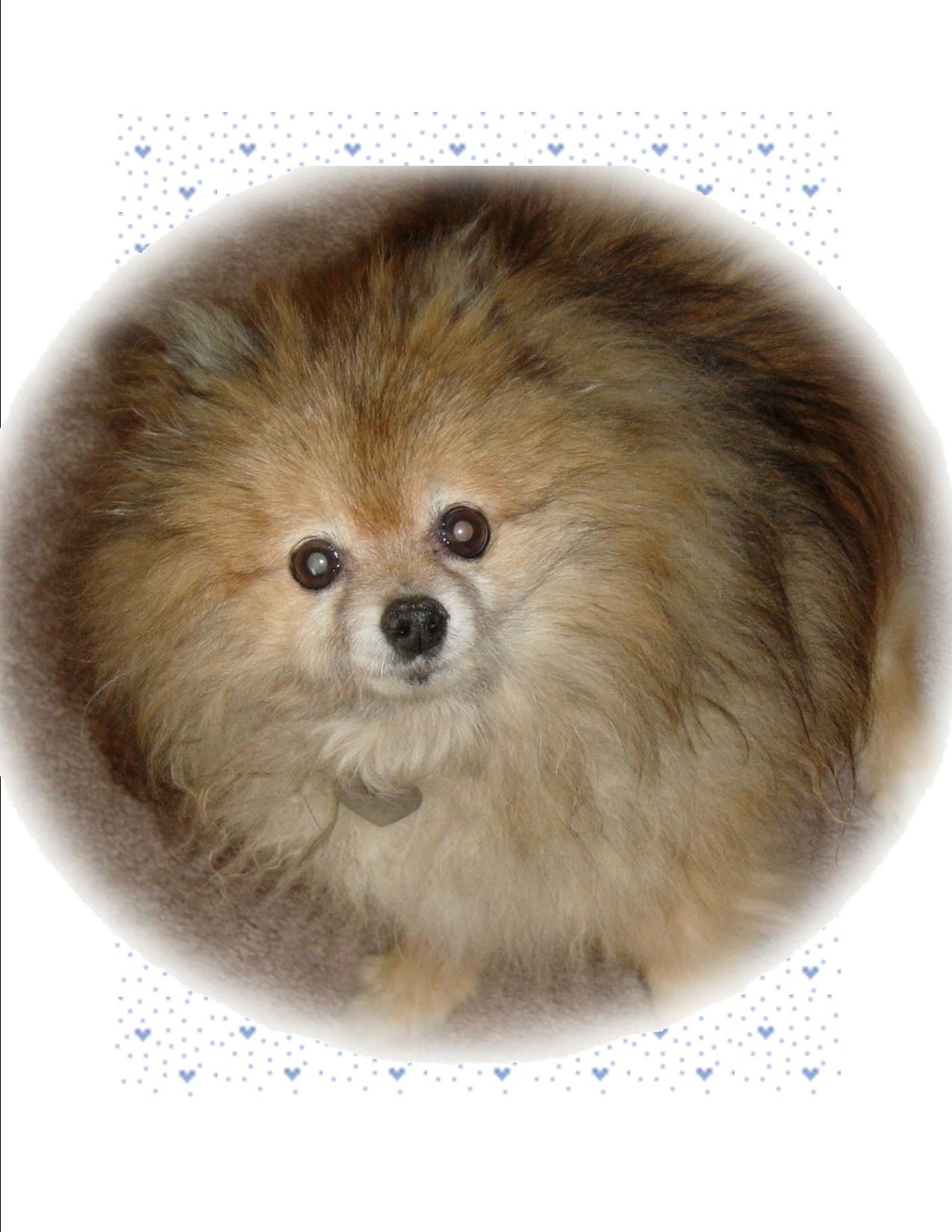 We are pleased to be able to offer gift certificates in various denominations. Your animal-loving family and friends will love you for giving them the peace of mind they should have when traveling away from their beloved pets.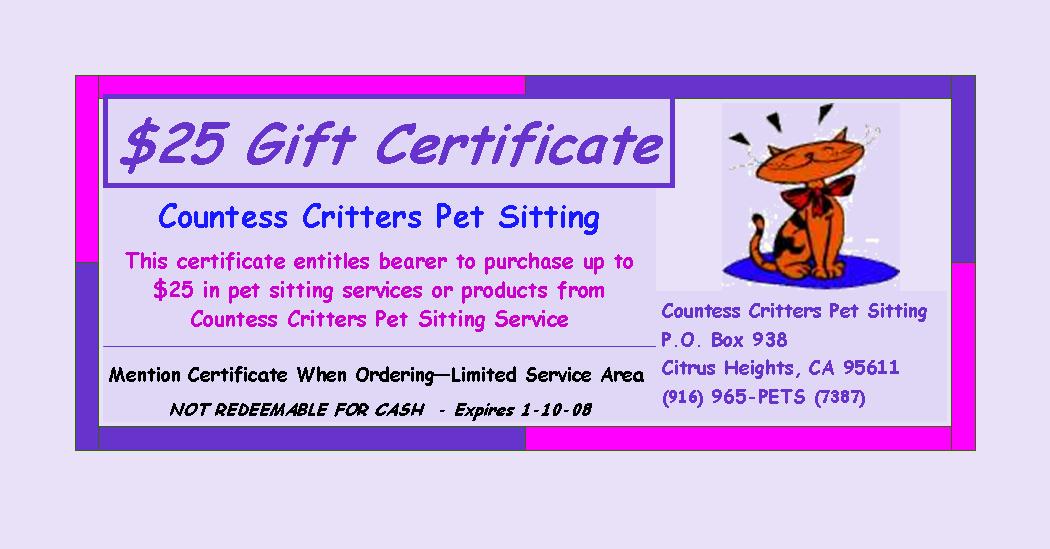 Our cute, funny, colorful gift certificates make for that one-of-a-kind gift we always want to get and give during the holiday seasons. A quick, easy and convenient gift for the animal lover in your life. You choose how much you want to put on the gift certificate.

Just click on the link at the top of this page or on the picture and send me an email. It's that simple. If you would like to personalize your Gift Certificate with a gift card, please add an additional $3.00 to your order. A gift card will be enclosed with the Gift Certificate with your exact wording. Write your greeting in the email.

Gift Certificates can be purchased with cash, money orders,cashiers checks and through PayPal. Once the checks have cleared, the certificates will be mailed out through the United States Parcel Service (USPS) at no charge.

PayPal allows you to pay with a credit card through a secure, fast and reliable server. PayPal is free and will instantly send you confirmation of your payment. This is the recommended payment method of the online auction site eBay. Just click on the button at the bottom of this page that says PayPal and click on the link at the top of the page that says 'Send Money'. They will send you instant comfirmation of your payment. It's very quick and simple.

If you would like us to send them directly to the recipient, just let us know.

A few things about the
Gift Certificates:



1. Gift Certificates are non-refundable and cannot be exchanged or returned for cash.

2. Any unused portion of a gift certificate will remain on the gift certificate account and can be applied to future pet sitting products and services.

3. Gift Certificate Redeemer will be responsible for all applicable Sales Taxes, Shipping and Handling charges, as well as the balance on the purchase order, if the total purchase amount should exceed specified face value of the Gift Certificate being redeemed.

4. All Gift Certificates expire one (1) year from date of issue.

5. All Gift Certificates must be authorized and signed by Randi Countess.

6. Must mention Gift Certificates when placing order.

7. Gift Certificates cannot be used to purchase Gift Certificates.

8. We are not responsible for lost or stolen Gift Certificates.


Rescue Groups

24 hr Emerg. #'s

SPCA's

Pet Links

Contact Us